WE ARE COMMITTED TO BEING THE BEST WE CAN BE
WE ARE COMMITTED TO BEING THE BEST WE CAN BE
Now that The Lodge is here, it's time to build upon its momentum and pursue the next phases of our dreams.
When Clay Forst, 6th generation Stuart Ranch family member, launched the Stuart Ranch Outfitters (SRO) division in 2009, a long-term dream quickly emerged. Not only did our family want to provide the top-rated guided hunts in the region, we also dreamed of being the ultimate premier hunting destination in the area. For more than a decade, the SRO team has been working toward fulfilling that goal, and in 2022, the doors opened.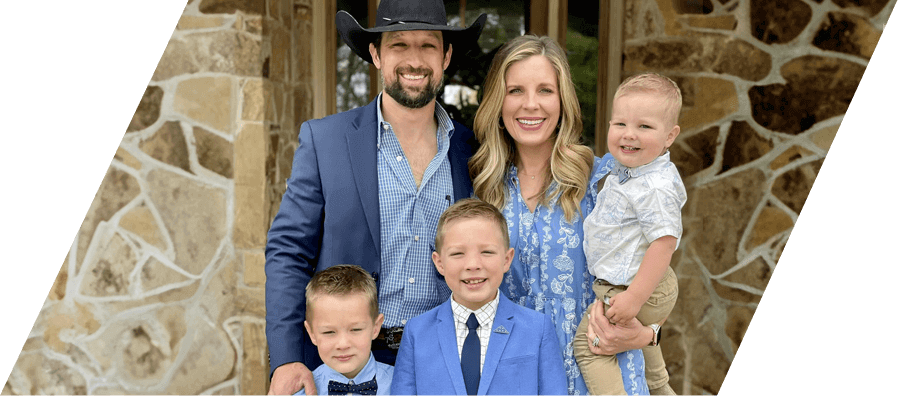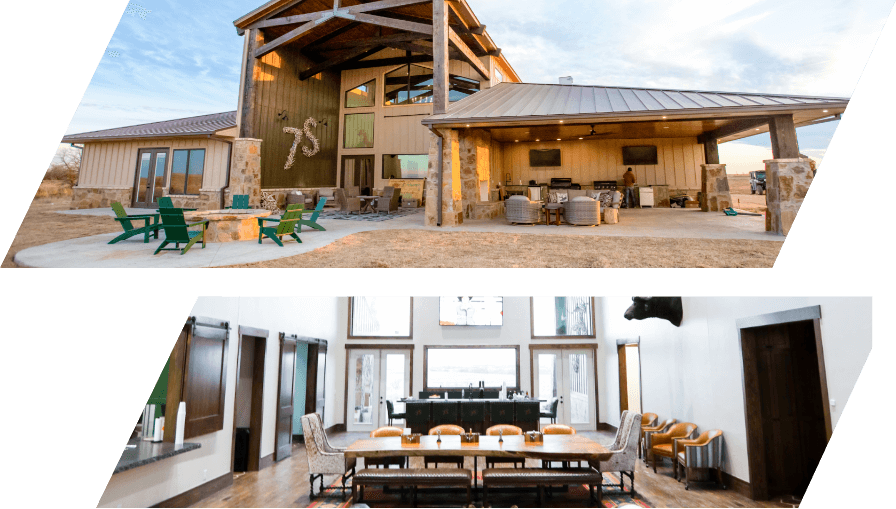 The Lodge at Stuart Ranch opened during deer and duck seasons in the late winter of 2022. Since then, we have been refining our offerings, upping our calibers, and spreading our wings into new territories. We are able to host more groups on property than ever before, so we have been able to extend our guiding services and team.
Now that The Lodge is here, it's time to build upon its momentum and pursue the next phases of our dreams. The Lodge is a stepping stone, albeit a huge one, on the path towards generations more of opportunities for Stuart Ranch, Lord willing!
Like everything else on the ranch, we wanted each part of The Lodge at Stuart Ranch to be meaningful and full of purpose. We didn't want to contribute just another beautiful building to the world, but some place that was laced with our family's legacy, reminding us where we came from and propelling us toward what's on the horizon.
We were fortunate to partner with interior designer, Brett McPherson from Designer's Brew, to help bring this vision to life. Actually, she helped us find the impactful type of design options we didn't even know were possible. Together, we unpacked our family history then analyzed what's important to us to land where The Lodge is today.
Every room, fixture, handle, plank, light, and photo ties back to Stuart Ranch, and we are beyond proud to have this building be a representation of our legacy.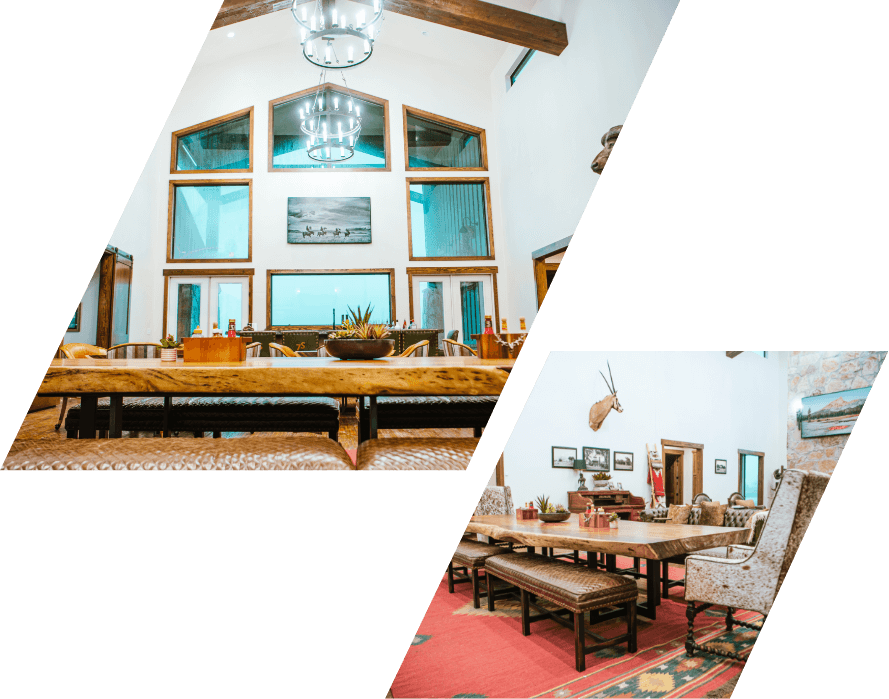 There are six rooms available in The Lodge at Stuart Ranch. Each one of the rooms were inspired by an impactful piece of our history, tradition, and livelihood. Here's a snapshot:
Bar S signified the brand that started it all. We're often asked the story behind the 7S brand. Colonel Stuart, began using the Bar S brand when he and his wife, Ida, 3rd generation, began operating Stuart Ranch in the 1930s. In the 1950s, their son Bob Stuart added a tail to the bar to brand his individual cattle.
Today, we use both brands. We brand beef cattle on the left hip with the 7S brand, Corriente cattle on the left hip with the Bar S brand, and on our horses, we use a single S brand on the left shoulder.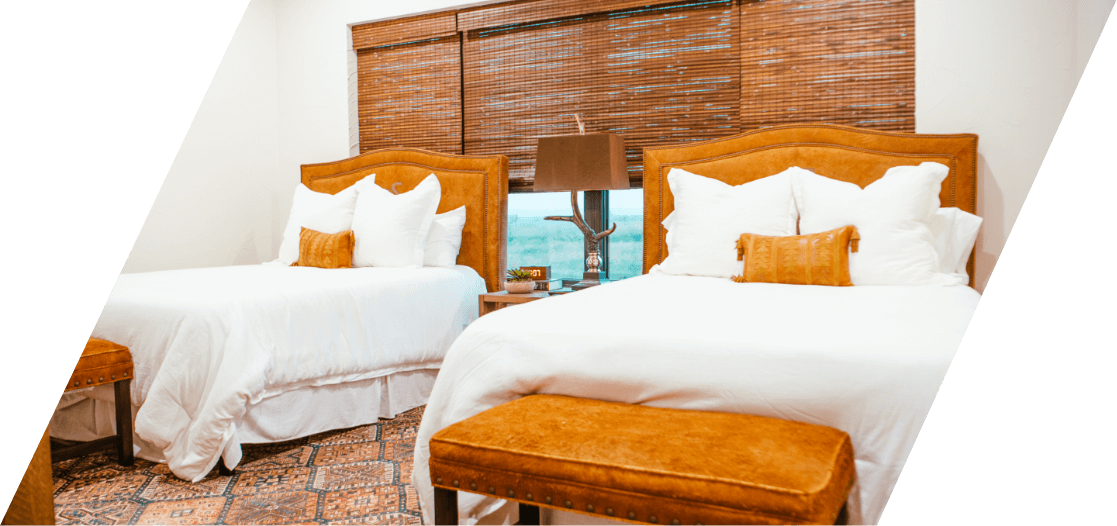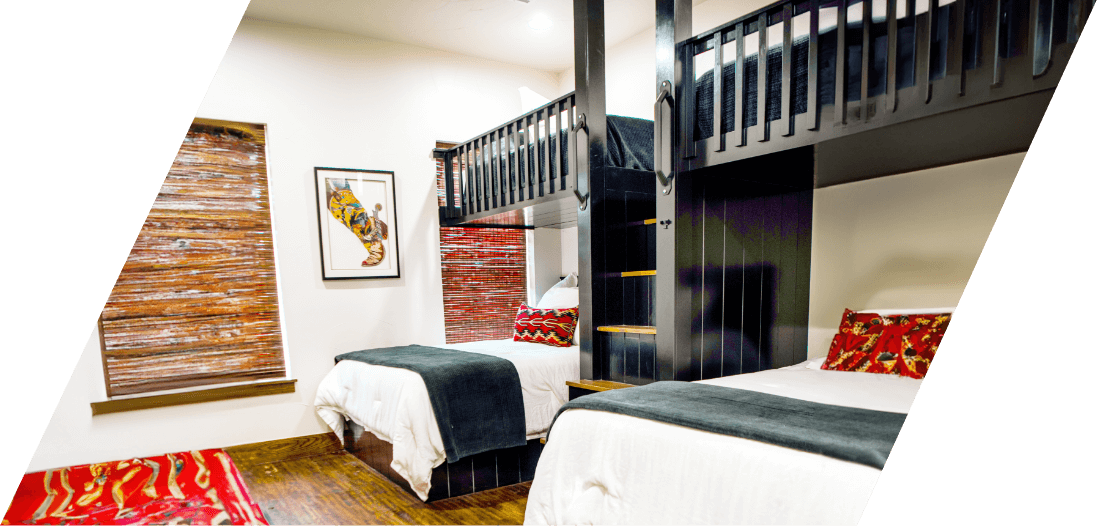 Stuart Ranch could not operate without cowboys. The full-time ranch cowboys each have a camp. Each camp man is responsible for the land and livestock within their designated area. Each camp has a house and a barn, and some have working facilities.
The ranch hires dayworkers to help with branding. These cowboys are typically housed in what's referred to as the "bunkhouse." Historically, when not on the trail, western working cowboys lived together in the communal bunkhouse on ranches. As most cowboys then were young single men, the standard bunkhouse was a barracks-like building with a large open room with narrow beds or cots for each person.
In 1868, Stuart Ranch founder, Robert Clay Freeny, acquired land in what is now headquarters of our Caddo, OK division. He engaged in farming, ranching, and trading horses and mules to the U.S. Army until his death over a decade later.
As a progressive Choctaw, Robert was the first man to stick a plow into the black clay prairie of northern Bryan county and the first to realize that such land would prove responsive to tillage. Prior to his pioneering, the prairies were thought by Choctaws to be good for nothing but grazing, on which vast herds of cattle found rich sustenance.
His home place was known as Freeny Valley as it still is today.
Although Stuart Ranch Outfitters was established in 2009, the family has a long history of love of hunting, especially trophy whitetail deer. The iconic photo below (and present inside the Smokehouse room at The Lodge) preserves the impressive view of more than a dozen trophy whitetail that graced the outside walls of the smokehouse, for this picture, at the family's original homestead in Caddo. The inside of the Smokehouse building was where the family preserved hogs.
In 1995, 7S Stuart Ranch won the Best Remuda Award, one of the highest honors in our industry. Remuda signifies a group of working horses bred for working on a ranch, specifically working cattle. The American Quarter Horse Association created the Best Remuda Award to honor the contributions that ranch horses have made to the heritage of the American Quarter Horse.
This prestigious award started in 1992 and recognizes one ranch each year for their efforts and their contributions to raising American Quarter Horses. Stuart Ranch was honored to be the fourth ranch in history to be recognized with this award.
Stuart Ranch is built on family generations. Likewise, our broodmare band is also many generations deep.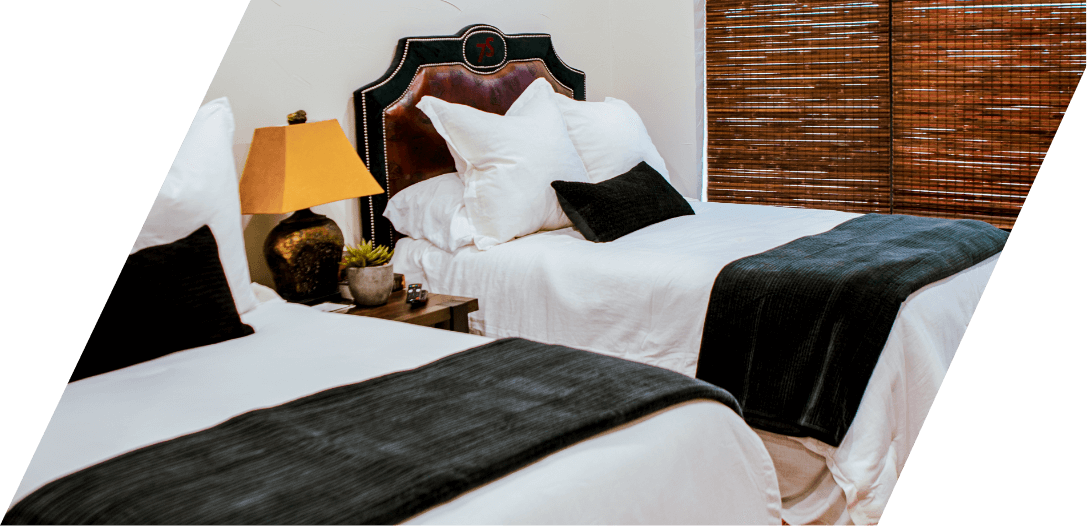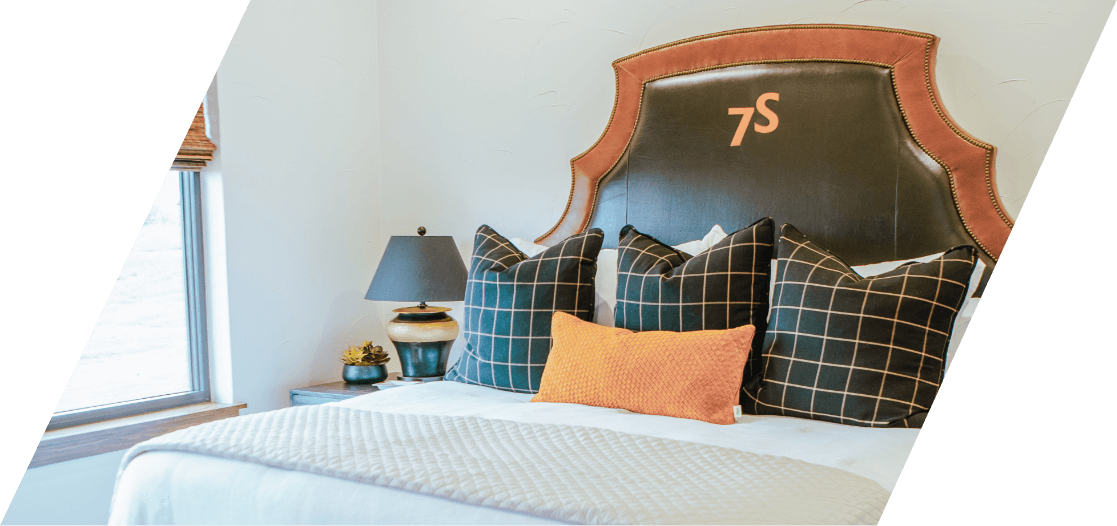 In 1931, Colonel Stuart married Carrie Ida Freeny. Ida was the 3rd generation owner of the land in Freeny Valley, inheriting it from her father, Judge Robert Clay Freeny. Colonel Stuart was pivotal to the ranch's growth and expansion, and under his and Ida's vision, the Stuart Ranch was born.
When you stay at The Lodge at Stuart Ranch, you will experience southern hospitality through and through. Our biggest hope is just minutes after you arrive, you'll feel like part of the family.


The Lodge is thoughtfully outfitted with a pool table room, a Stuart Ranch merchandise store, a locker room, a bar, and a back porch decked out with couches, chairs, games, tables, and a firepit. We want our guests to have a full-service experience.
We all know good food is what brings people together. That's why we brought in the best professional cook we know, Bart Likes of Ol' Bart Southern Eats. Ol' Bart owns two restaurants and multiple food trucks, and is a sought-after outdoor event caterer. We are truly honored he chooses to spend the hunting seasons and special event dates with us at The Lodge.
Ol' Bart specializes in barbecue and grilling, which is ideal because he is able to elevate our Stuart Ranch Meat Co. products to the tastes they deserve. There is no limit to what Ol' Bart can cook, so get ready to give your tastebuds a true treat.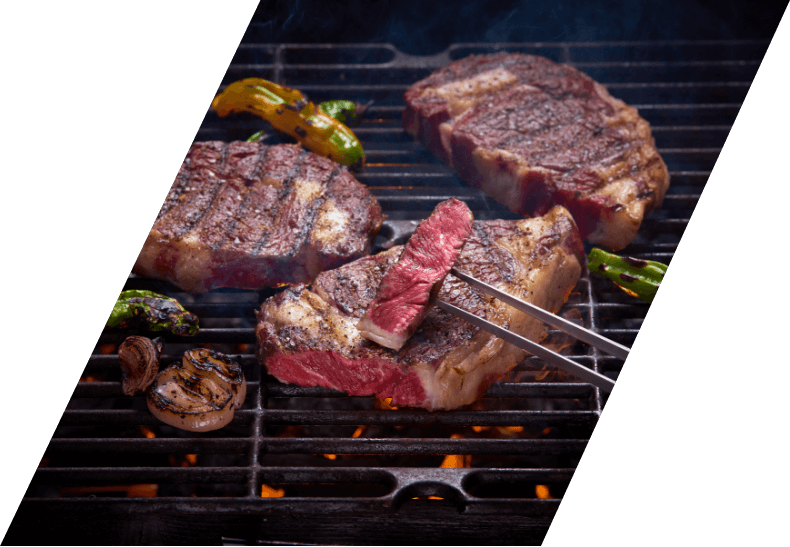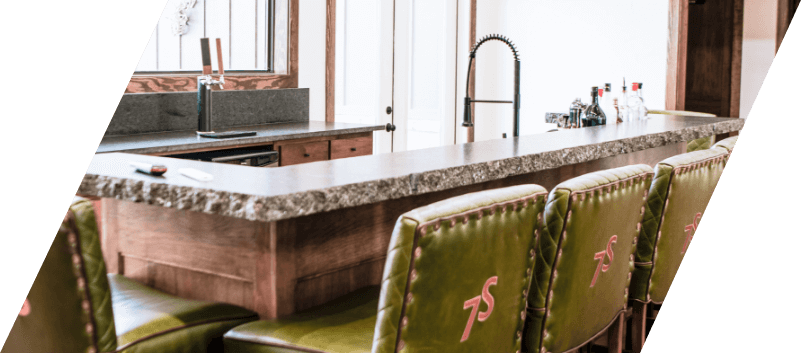 We have many options at the bar, all included with your stay. Our favorite drink right now is our collaboration with Oklahoma-based company, Clubby seltzers. They made a special can just for 7S.
The main purpose for The Lodge is to provide a full-service experience for our hunting clients. Hunters are able to stay, eat, and chill out at The Lodge. Our guides pick up and drop off hunters directly from The Lodge, making it an all-inclusive experience.
Outside of hunting, the sky is the limit for the Lodge's opportunities. We believe it is southwestern Oklahoma's newest mid-size premier event venue and corporate retreat destination.
Have an inquiry? Reach out today.
Here are some kind remarks from people who have joined us at The Lodge:
I've been coming to Stuart Ranch Outfitters for years, and this last year was the first of a new era of hunting. Clay and his team have built a new lodge that rivals the Four Seasons and incorporated an on-site chef that brings the very first Michelin Star to Waurika, OK. I cannot say that I've had a better experience than this last year at SRO. From the moment we arrived until the moment we left was pure comfort. Separately, we had a lights-out hunt, resulting in an 8-man bag that rounded the whole weekend out as simply perfect. I will be back for years, and years, and years, and years…you get it. – Alex Cordia
I have been fortunate to be able to hunt with many different outfitters in my life, but Stuart Ranch is by far the number one place I've ever been. The journey started in 2022 when I got hooked up with Clay Forst on Instagram. We knew the lodge would be finished in 2022 but did not expect to actually be the first guests to stay there. We were greeted by Clay and his staff putting the finishing touches on the sod in the yard. We never expected in a million years to be treated the way we were. From some of the most amazing food (thanks Ol Bart) to the best hospitality you could imagine. I definitely give 5 stars for service, food, and friendship. As far as the hunting goes, we had 3 of the best mornings of duck hunting I've ever experienced. We had 6 man limits every morning whether it was a dry field or lake and killed everything from Pintail, to Widgeon, to Mallards. There were even a few geese thrown in the mix also. With all this being said, I definitely feel like I have a friendship for life with Clay and his crew and look forward to this trip every year! – Clarke Joiner