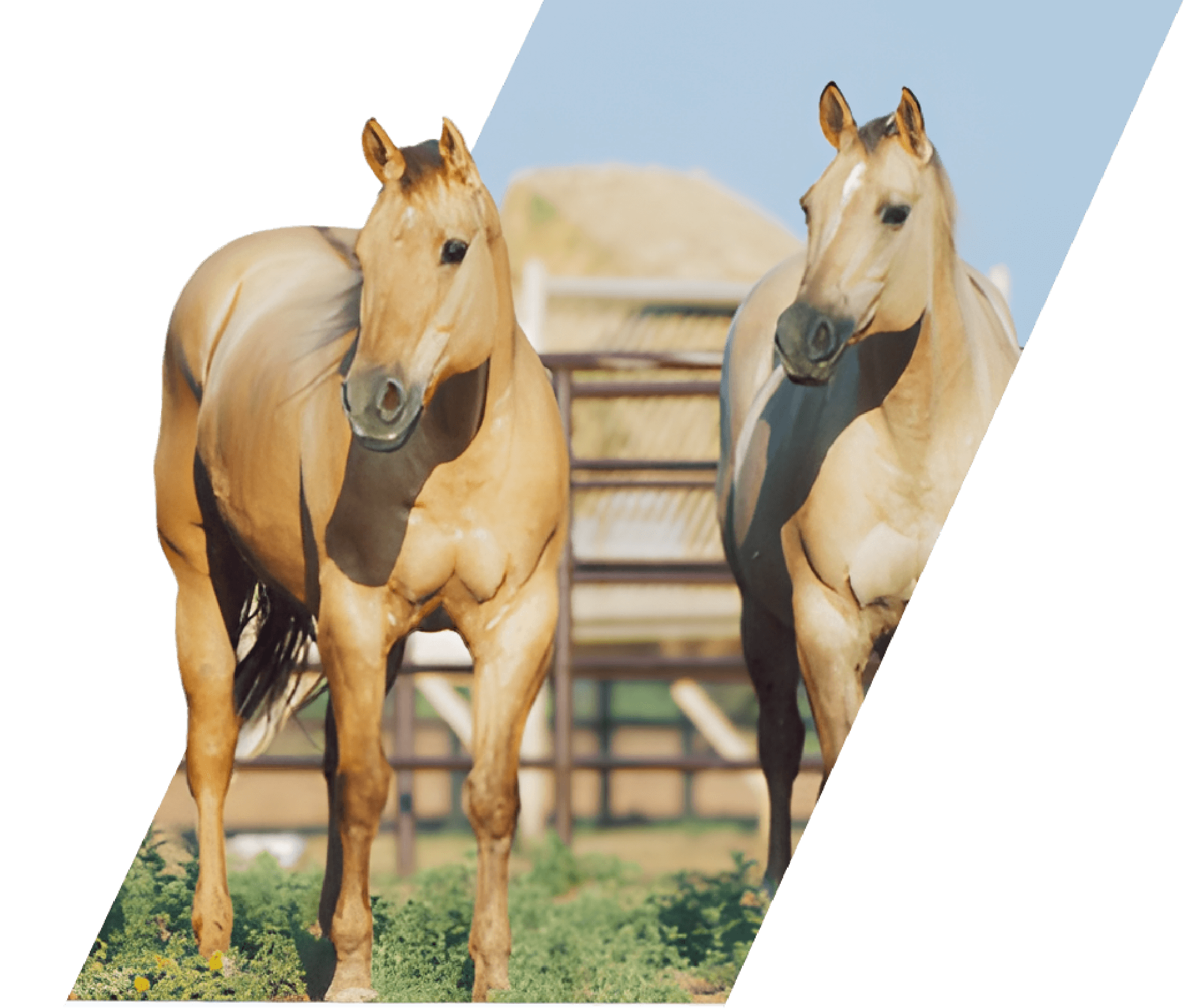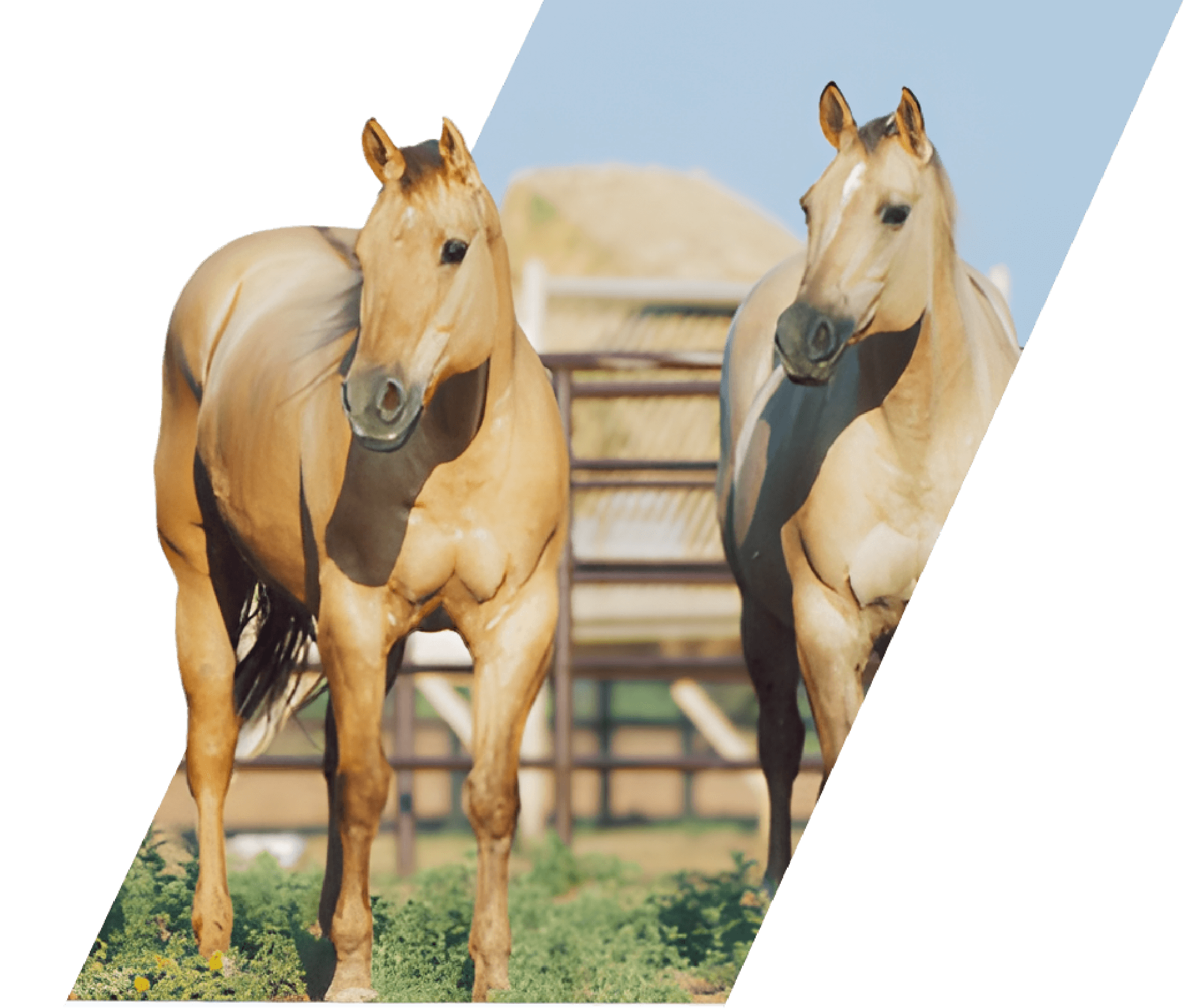 The Stuart Ranch horse operation has evolved from Judge Freeny's involvement in trading horses and mules with the Calvary to Colonel Stuart's love of Arabians and saddlebreds to Bob Stuart's introduction of the American Quarter Horse to our outfit.
In 1949, Bob purchased the stallion, Big Shot Dun, as well as the initial mares which would lay the foundation for the program we have today. Outlined below are some of the most impactful horses in our program's history so far: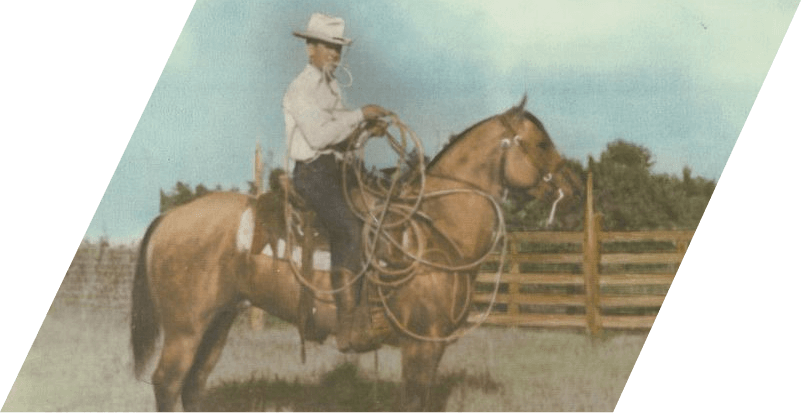 Big Shot Dun
"Big Shot" was purchased by Bob Stuart, from the 3D Stock Farm. Big Shot Dun was a son of Pretty Boy out of a daughter of Blackburn. Bob Stuart roped calves on him and used him for ranch work. The mares bred to Big Shot came from the Swensons, Minnicks and Waggoners. On the daughters several horses were used, a son of Croton Oil and a son of Silver King (by Old Sorrel) but the most impactful cross was Breezy Buck (Red Buck x Breezy D. by Joe Bailey).
Son O Leo
The Big Shot Dun daughters and the Breezy Buck daughters were then crossed on Son O Leo. Son O Leo was purchased in 1961 as a weanling. The sorrel son of Leo out of the mare Sue Sugar, (Sugar Bars x Sorrel Sue by King) would surface as a dynamic and lasting broodmare sire. All three stallions were pasture bred and none would sire a great number of horses.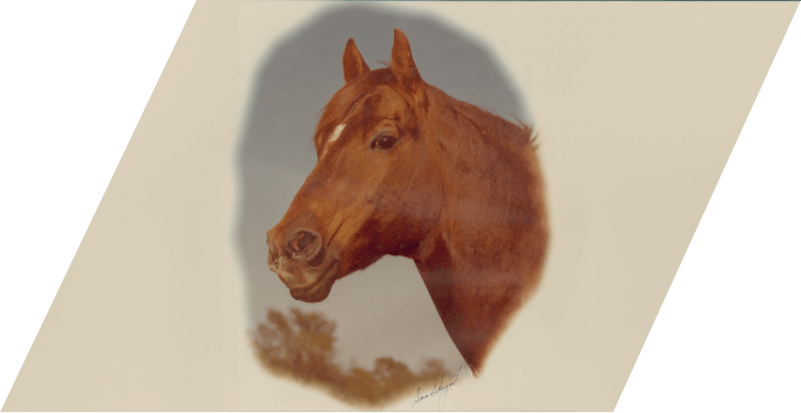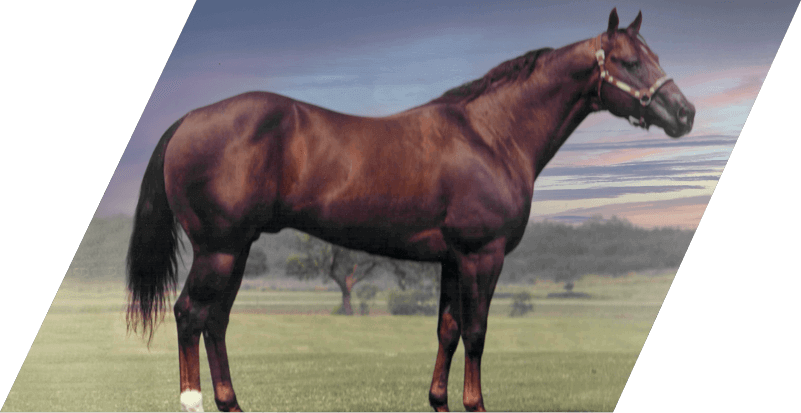 Port Command
AQHA champion Port Command (Commander King x Freckles Boy mare) was purchased to cross on the Son O Leo daughters and the cross was very successful. Unfortunately, Port Command died before a great number of his daughters could be put back into the broodmare band.
Seven S Zanaday
Seven S Zanaday (Zan Parr Bar x May Day Hobby) who would become a AQHA World Champion was the next sire to impact the herd. His dam was purchased in California and taken directly to Zan Parr Bar. Crossed with the Son O Leo and Port Command daughters, the colts were successful in the show ring, making good ranch horses and outstanding producers in the mare band.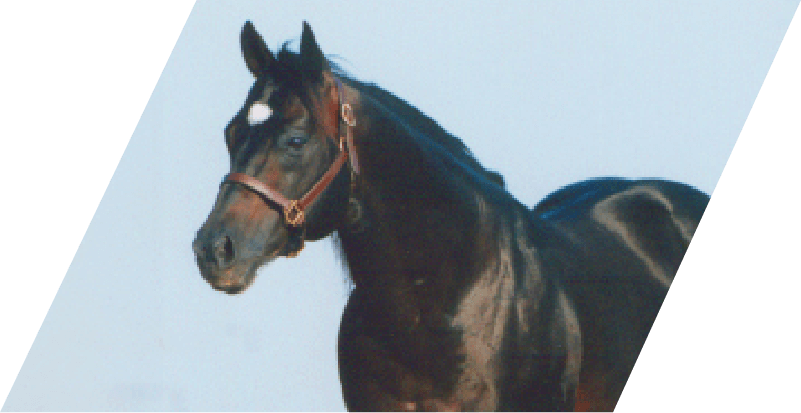 Miss T Stuart
Foundation Mare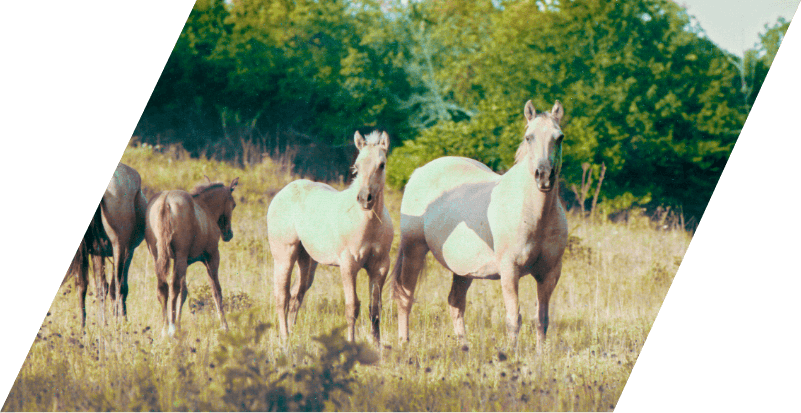 Miss T Stuart was born on the Stuart Ranch in the spring of 1961. Her sire was Stuart Ranch stallion Breezy Buck, and her dam, Pretty Sally by Big Shot Dun, out of Wilson's Sally (Wilson's Sally was part of Bob Stuart's original purchase of Quarter Horse mares). Never started under saddle, "Miss T" began her broodmare career in 1964 as part of Son O Leo's pasture band, and there she spent her life, raising 20 colts in the next 21 years.
Miss T's colts were outstanding saddle and ranch horses, but it was her fillies that would make her famous.
She produced winners in many disciplines, both halter champions and performance champions, numerous superior award winners and 3 AQHA champions. Bob Stuart even played polo on her daughter Leo's Yellowbird, and won the polo class at Dick Robey's show in 1969. Then Miss T's daughters began having foals, providing Miss T Stuart with a produce record that continues to add black type and champions. Her incredible legacy will no doubt fill many more pages in the years to come. We are fortunate to have her strong lineage in our broodmare band today.
Miss T has truly exemplified Quarter Horse versatility, from ranch horses to open and youth AQHA champions and winners in virtually every approved discipline. These accomplishments are made even more remarkable in light of the fact that all Miss T's daughters are full sisters, and were crossed successfully on a variety of stallions. Her efficiency in producing long-lived, sound foals under pasture conditions with little coddling has transcended to her daughters and granddaughters.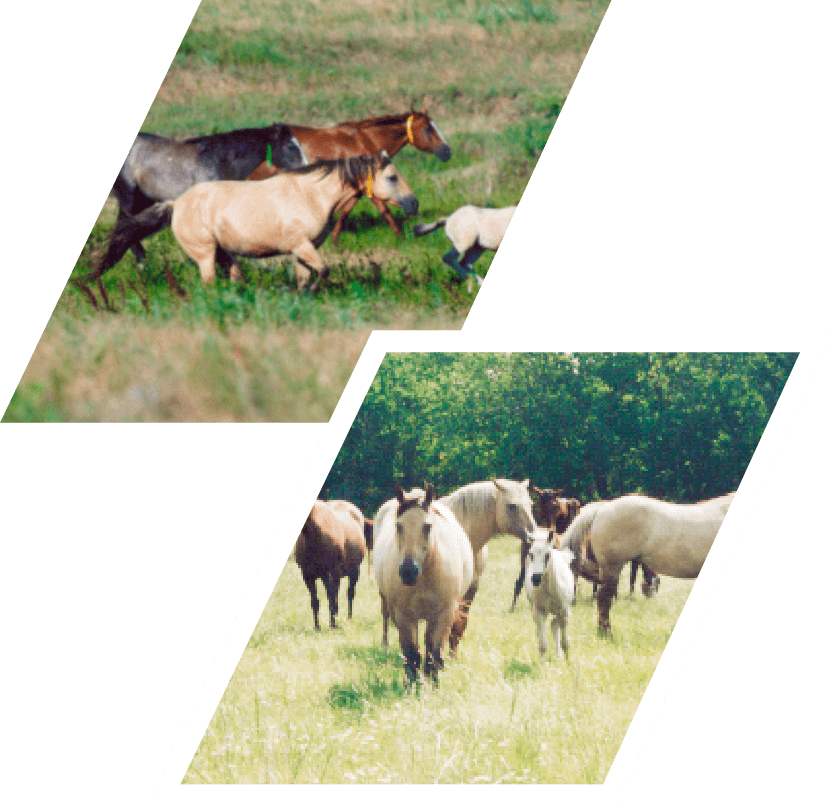 Seven S Margarita
Foundation Mare
Seven S Margarita was a born in 1983 , a daughter of Miss T Stuart and out of Son O Leo. Seven S Margarita herself accumulated 38 AQHA points, but it was her progeny that put her name on the list of outstanding producers for this outfit.
Seven S Margarita is the dam of: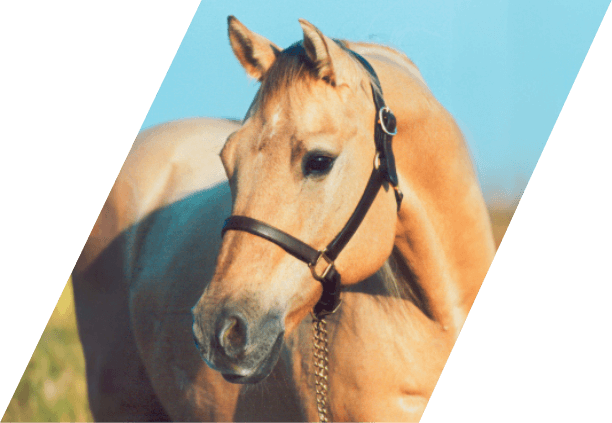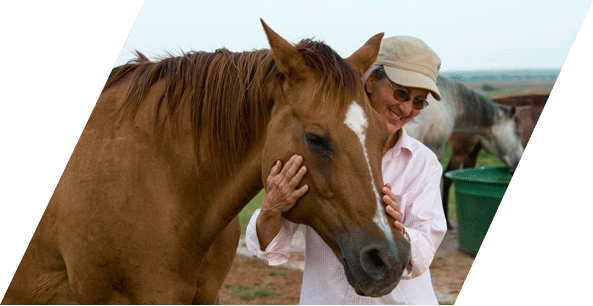 Genuine Redbud
GENUINE REDBUD Who Accumulated 345 AQHA Points And 20 AQHA High Point Titles Including The World Show Superhorse. Genuine Redbud Would Become The Dam Of Nic It In The Bud Who Was The 2003 Worlds Greatest Horseman Reserve Champion And Dun It Big Who Would Win The 2003 And 2004 NRCHA World Hackamore Championship.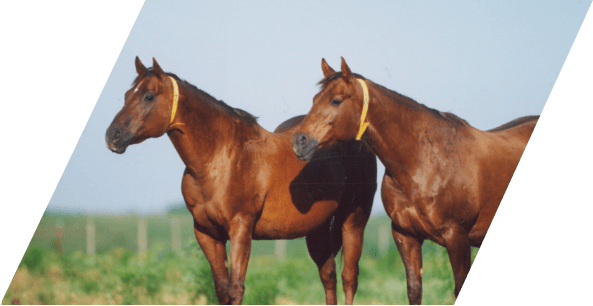 Genuine Hombre
GENUINE HOMBRE Who Accumulated 560 Points, Would Win A High Point All-Around Junior Championship, High Point All-Around Stallion, High Point Calf Roping And Heeling Stallion, High Point Junior Working Cowhorse, And Reserve World Champion Junior Calf Roping Horse.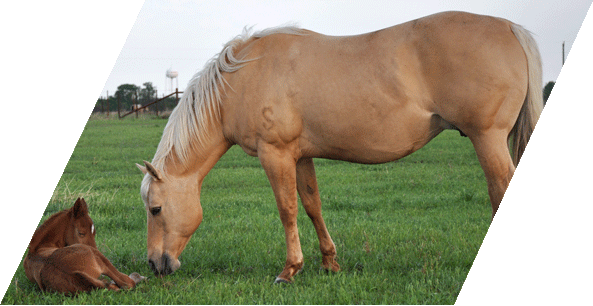 Seven S Genuine Miss
SEVEN S GENUINE MISS Who Accumulated 183 AQHA Points, Would Win 2003 PHBA World Championship Heading And Steer Stopping Horse, PHBA World Championship Junior Working Cowhorse And Breakaway Roping Horse, 2003 PHBA Reserve World Versatility Ranch Horse, PHBA Honor Roll Senior Working Cowhorse Champion.