There's nothing easy about this lifestyle. But there's simply nothing else we'd rather do and nowhere else we'd rather be. And really, is anything easy ever worth it in the long run?
Right now, the 5th, 6th, and 7th generations of the Stuart family lineage currently inhabit Stuart Ranch, Oklahoma's oldest ranch under continuous family ownership.
We're a tight-knit group with big dreams and an even bigger drive.
Our ancestors founded the original part of the ranch in Caddo, Oklahoma in 1868 when it was still part of the Choctaw Nation in Blue County, Indian Territory. Over 100 years later, in the 1990s, we purchased land in Waurika, Oklahoma. Today both divisions operate complementary to each other with different assets and challenges. You can take the journey through our full history archive here.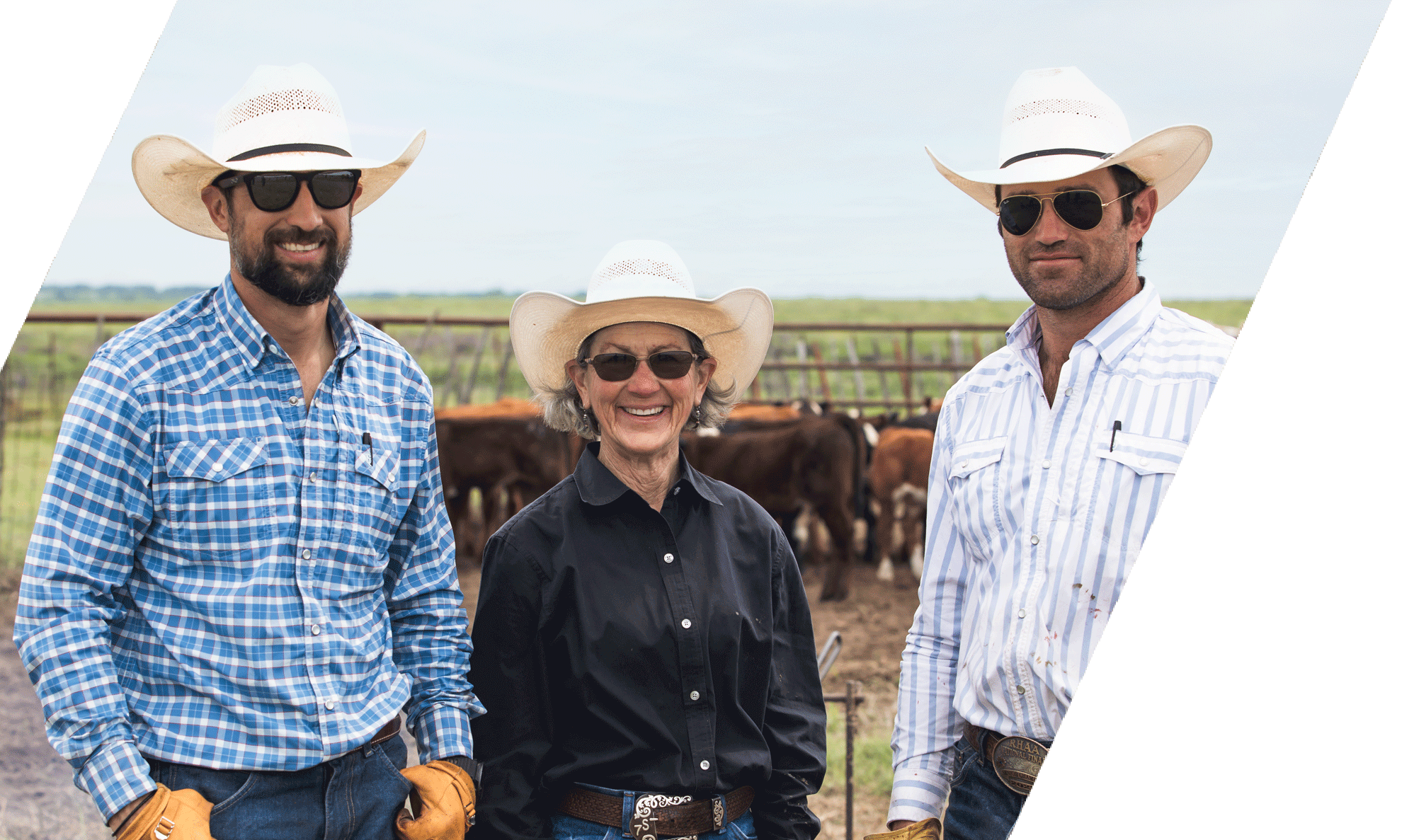 Now 150+ years in, our operations have expanded across four Oklahoma counties. Our main focus has been to diversify our revenue stream and give future generations a chance to take up the mantle… if they so choose.
Since we only make from this ranch what we produce on and through it, we have to embrace out-of-the-box thinking and make bold moves to diversify on a consistent basis. Expanding and improving on the cattle and horse operations of the past, we have evolved to include meat production, outfitting experiences, and our horse program has received many notable awards and recognition.

Our ranch manager and matriarch, Terry Stuart Forst, is currently leading the charge at Stuart Ranch. She assumed this role from her father in 1992 and has been committed to making each day better than the last ever since.
Through the years, Terry has earned respect in the ranching community by consistently showing up, serving with her whole heart, and choosing to go the extra mile.
She is known throughout the industry as a fierce friend, a proud patriot, a faithful follower, and a decorated horsewoman.
Terry, or "Miss T," has helped pioneer a seat at the table for women, in what has historically been known as a male-dominated industry. While she ran the ranch, she raised her two sons, Clay and Robert (as a widowed mother), was inducted into the National Cowgirl Hall of Fame, served as president of the Oklahoma Cattlemen's Association, and was named the 2007 Oklahoma Cattleman of the Year.
Day-to-day, Terry runs the 7S Quarter Horse breeding program. Our program is focused solely on producing quality offspring, since each of the 30+ horses born on the ranch each spring is, in one way or another, an advertisement for our reputation. Our broodmare program is generationally founded, just like the rest of the ranch, so it's easy for the whole family to stand behind.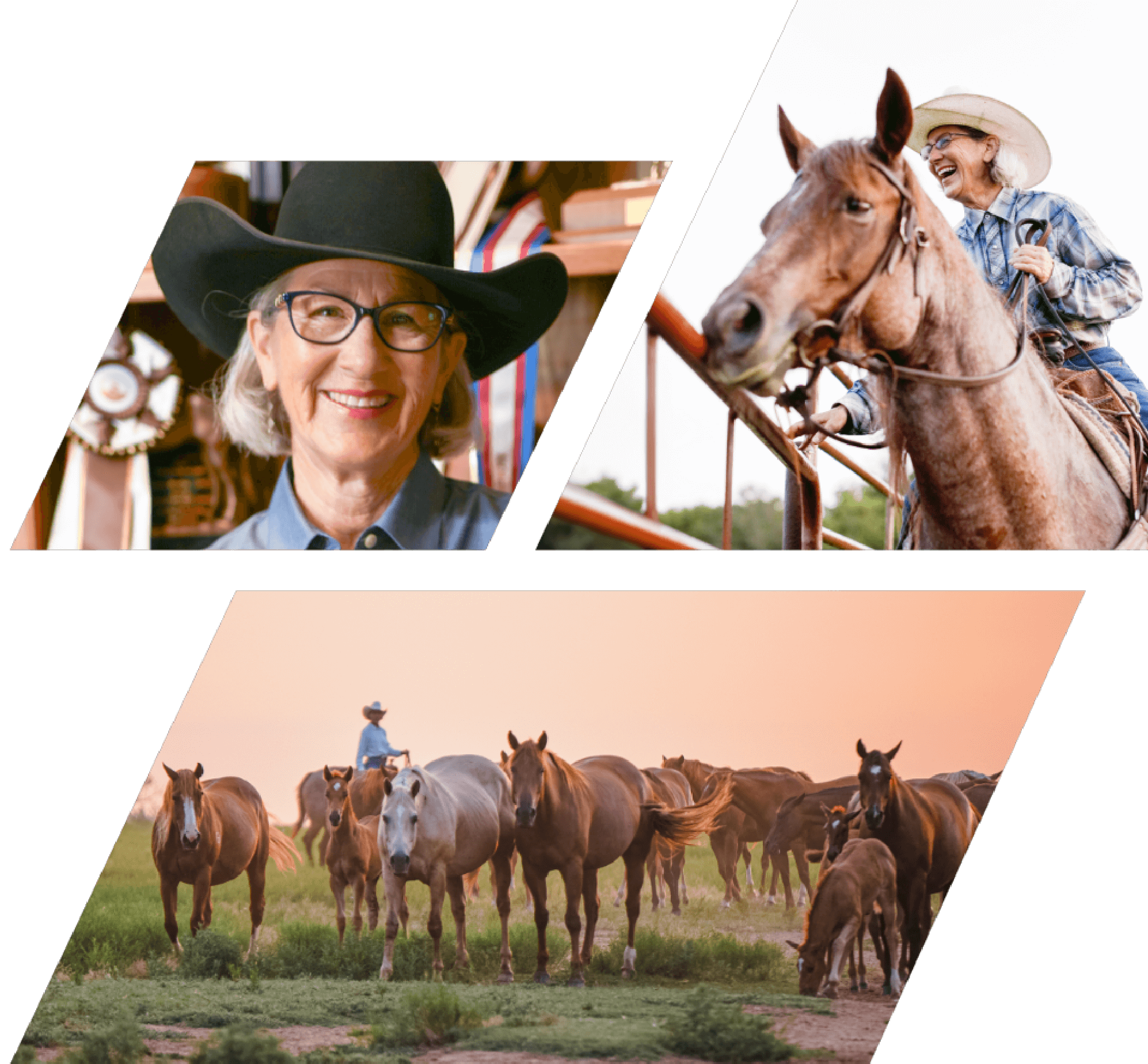 Terry hired her youngest son, Robert Forst, to be the ranch's horse trainer with the same goal that had always been part of the program… we show what we raise and that every horse we raise has a place, and it's our job to find it. Robert and his team have trained, shown, and sold award-winning cow horses, ranch horses, and rope horses. The job of the crew at the horse barn is daily preparation and building on those lessons for all the horses under their supervision. This year, in addition to 2 year olds, we will sell around 15 yearlings that are eligible for multiple incentives. The Riata Buckle initial nominations have been paid.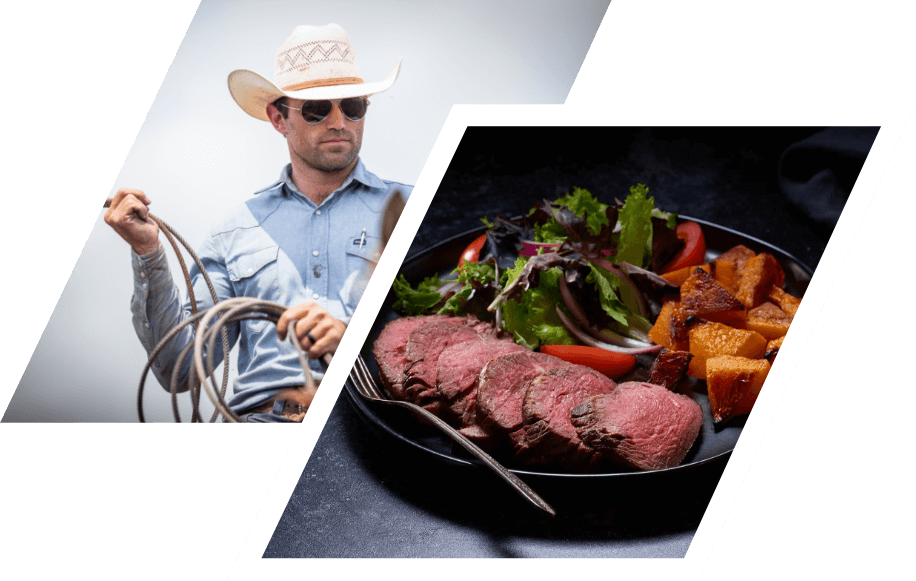 Ranch works and horse training aside, Robert also had a vision of extending our family's long-standing cattle operation with packaged beef products. And so, in 2019, Stuart Ranch Meat Co. was born. You can now feed your family quality beef sourced directly from our historic Oklahoma ranch.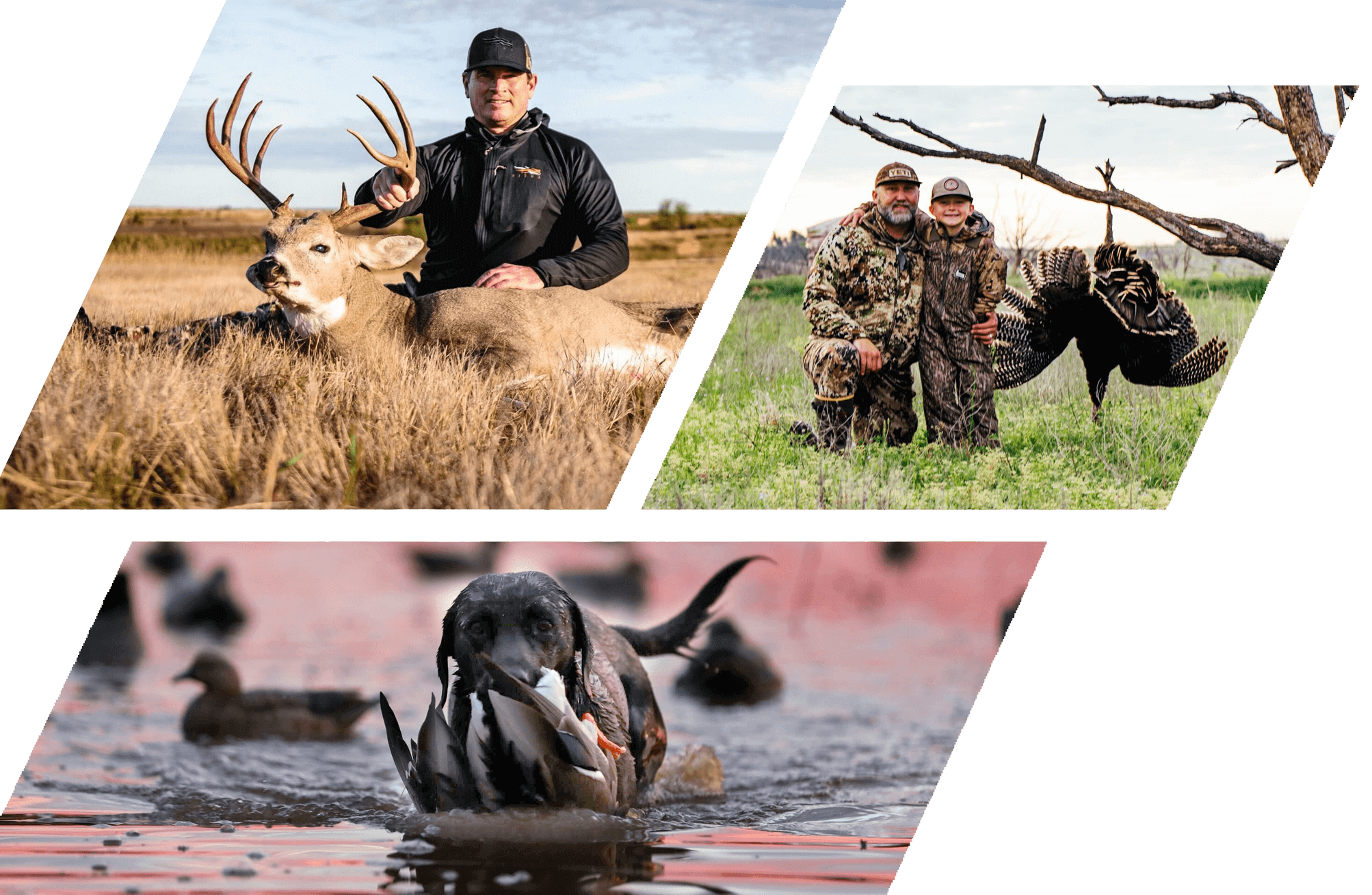 In addition to supporting everyday ranch life, Terry's oldest son, Clay Forst, was hired in 2009 to develop the ranch's full-service outfitting division. Trophy whitetails, Rio Grande turkeys, waterfowl like duck and geese, and feral free-ranging hogs all thrive on the ranch.
Through the years and amidst humble beginnings, Stuart Ranch Outfitters' packaged hunts have grown to be some of the most elite and revered hunting opportunities in the southern outdoor community.
In 2022, after years of planning, prepping, and praying, and with the help of countless partners, The Lodge at Stuart Ranch was opened. This addition instantly elevated our hunters' experiences on the ranch and opened the door for our surrounding communities to have a spacious place to gather and celebrate some of life's big moments.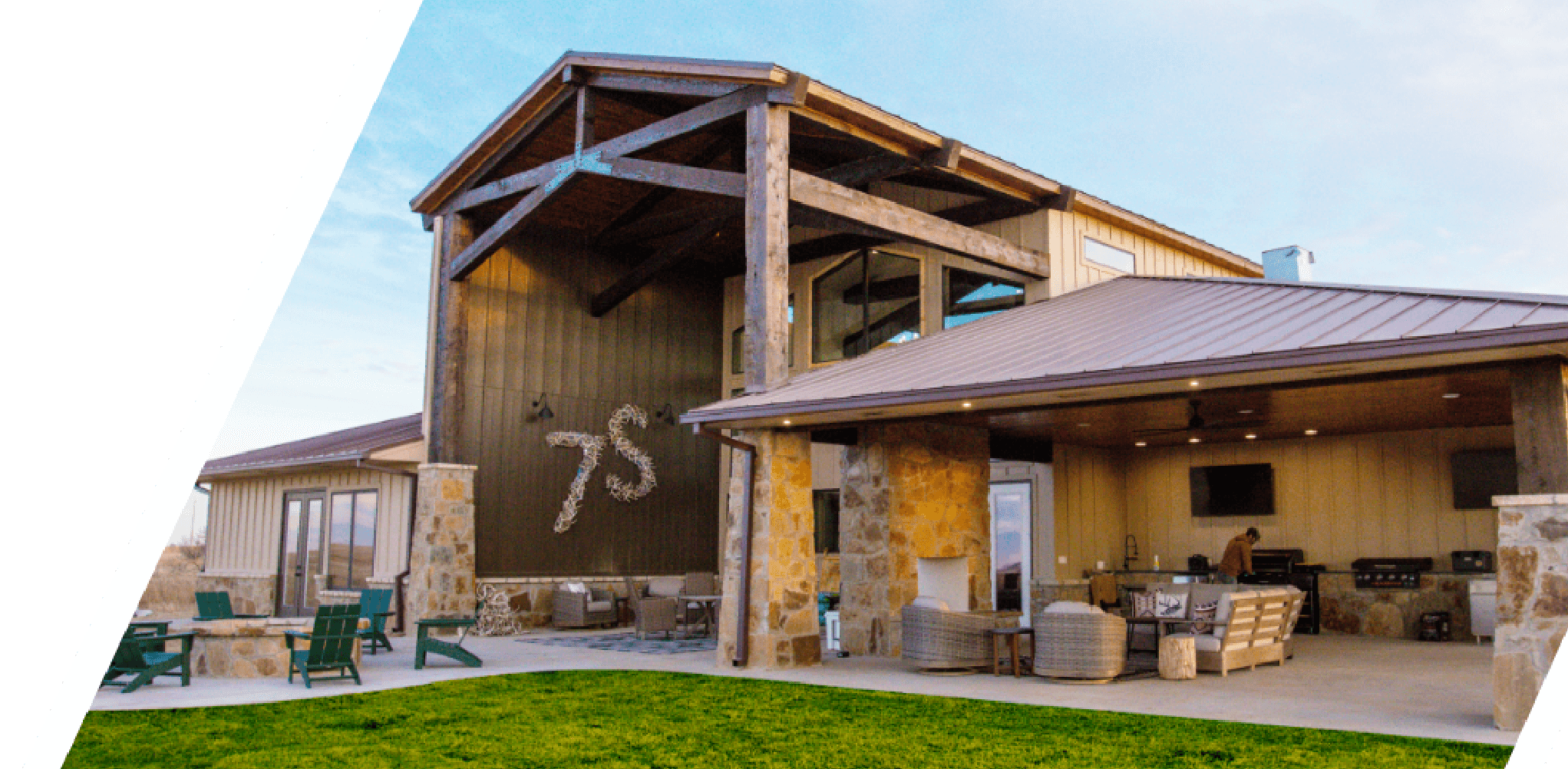 We will continue to leave our unique marks on this land, just like our ancestors that persevered and allowed us the opportunity to continue their legacy. We're standing on many broad shoulders, and we want to give future generations a chance to do the same.
We're not just working for today, we're dedicated to sustaining tomorrow's legacy. That's been our family's commitment since 1868.